Registrado

25 Ene 2017
Mensajes

2.683
Me gusta

449
Puntos

83
New version

enigma2-plugin-extensions-

webmedia_16_r2

_all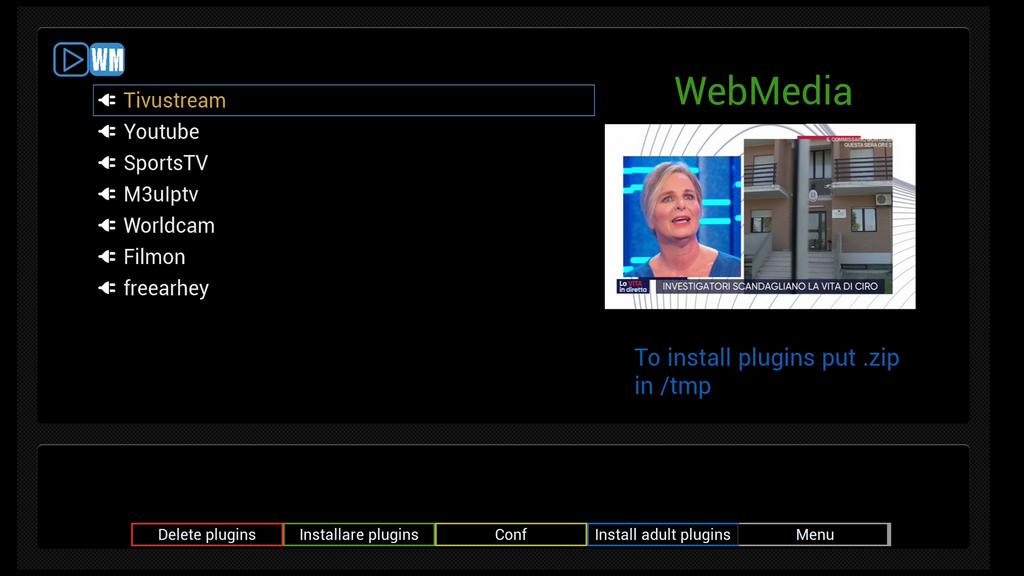 With this version it is now possible to install
both general (non-adult) and adult plugins via online.

New and updated plugins now available :
-Showtime (includes plugins Movies and TVshows)
-Turkvod
-Youtube
-Porncenter1 (Adult 18+) (includes plugins Dclip, Manporn, Pornheed, Specialtube)


Note:- Server openload requires pairing.
If videos do not show - go forward (press 3).
enigma2-plugin-extensions-webmedia_16_r2_all.ipk
Código:
https://mega.nz/#!OQFVDSZQ!cmaCAs_L8DbFdUpkO8UVmhQJigsTYFOFJN3cyE0ZQF0